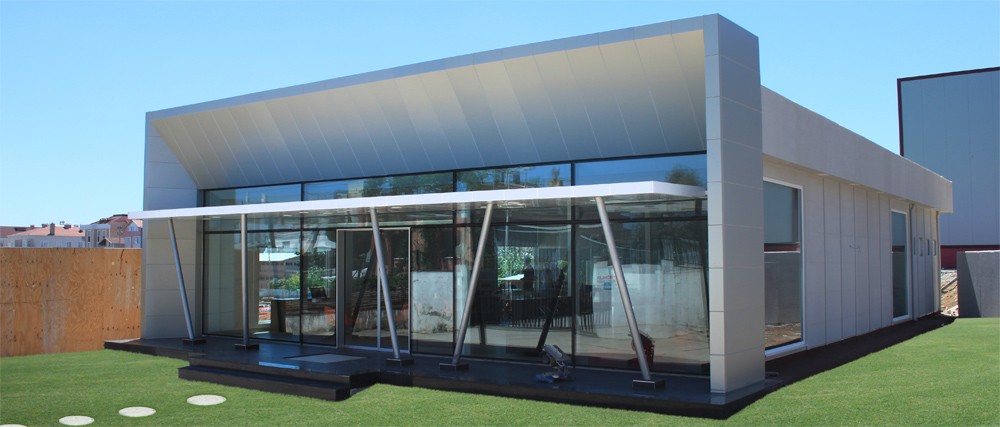 The structures needed by the construction companies, having business in the construction sector, and doing contract works before project introduction and launching are under this category. Criteria such as prestige, speed of construction, elegance, materials of fine quality, and good workmanship are extremely important for these types of buildings.
Making special static calculations are mandatory as dwellings that have high storey height and wide spaces are demanded by means of creating spacious dwellings where visitors can be comfortable inside. The columns used in places required by static values can be used most efficiently with elegant solutions.
Showroom and sales office projects can be applied with one-storey, two-storey, or mezzanine systems. Electrical and sanitary installations inside the building are project designed mostly as flush-mounted.
Facade elegance is one of the most important aspects of showroom and sales office structures. Fiber cement material comes up as one of the most advantageous solutions in sales offices detailed consistent to general project concept. Being A-1 class incombustible, easily treated, and easy to form the most elegant figures are possible with our cement-based, fiber-reinforced plates. It is possible to create rich facade options with wood, natural stone, and jointed siding pattern and applications.